For more than a century, VNA Health has cared for over six generations of families in our communities. We've been there when they needed us most – helping people live independently, recover from illness or surgery, and transition at end of life with comfort and dignity. Our vision is that every person lives with health and dignity. The generous members of our Giving Societies help us make that vision a reality.
Join our Giving Societies today and continue the legacy of compassionate and trusted care for your family, friends, and neighbors.
For information on how you can be a part of one of our Giving Societies, please contact a member of our Foundation Team at 805-690-6290 or foundation@vna.health if you have any questions.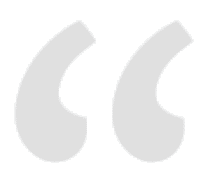 WORDS OF GRATITUDE
When my mother, Ruth Borrayo passed. I lost my soulmate (which might make me a momma's boy). I was a warrior for my mother and determined to make this a smooth transition, but little did I know what it took. Thank God for what you do. Your guidance was imperative to the result, which even though heartbreaking, could not have been any smoother. Twenty four hours a day you were genuinely the greatest staff I have ever had the honor to work with. I will be making monthly donations to help sustain the incredible service you provide. Thank you sincerely.
– Michael Borrayo