Our Board of Directors
Helping us stay true to our mission, vision and values.
VNA Health is governed by a volunteer Board of Directors who devote their energy and expertise to guiding policy for the organization. We are honored by their service and the service of past Directors who now serve as Directors Emeriti: Ed Brady; Stan Fishman; Herb Geary, RN; Jane Habermann; Christopher Jones, Esq.; Steve Lew; Michelle Martinich, CPA; Chris McNamara; Judy Murphy; Elna Scheinfeld; James Stovesand; and Ted Thoreson, MD.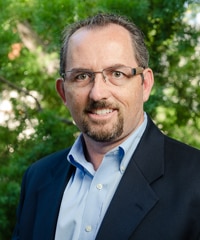 MICHAEL BORDOFSKY, MD
ALEX W. CRAIGIE, Esq.
EUSEBIO CORDOVA, JR.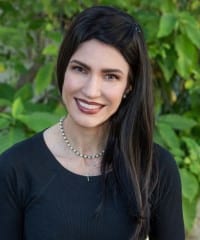 PAMELA DILLMAN HASKELL
PAUL R. JACONETTE, MPH
FREDERIC C. KASS, MD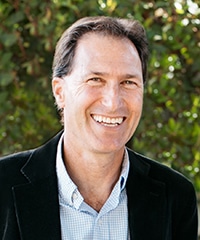 NEIL LEVINSON, ESQ.
Ben Phillips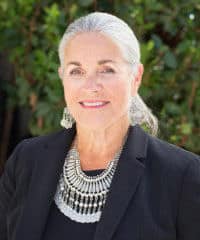 SUZI SCHOMER
CHRISTOPHER THRASH, MD
Dannell Stuart
Chair
Dannell Stuart is a partner and Director of Business Development at Mission Wealth Management, LP. She has been living and working in financial services in Santa Barbara for over twenty years. Stuart graduated from University of California, Santa Barbara in 1996 with a double major in Communication Studies and Spanish. Following her graduation, she gained her credentials as a Certified Financial Planner and since then has derived great satisfaction from helping clients achieve their financial goals. She was recognized in 2015 and 2018 as one of the "Top 50 Women in Business" and as Editor's Pick for Banking and Finance in 2015, and in 2008 as "Top 40 Under 40" by the Pacific Coast Business Times. Stuart serves on the Board of the Santa Barbara Estate Planning Council and is an Endowment Committee Member for the Women's Fund of Santa Barbara. She is very active in her children's lives and her husband, Craig, is a Firefighter for the City of Santa Barbara. She has served on the VNA Health Finance Committee since 2015, and became Chair in 2018. She joined the Board of Directors in 2016 and currently serves as the Board Chair.
Chris McNamara
Chris McNamara
Immediate Past Chair
Chris McNamara began her career at Sansum Clinic in the credit department during the 1970s. After several years of operating a private business, she rejoined Sansum Clinic, serving as Director of Medical Records and as Director of the Finance Department from 1981-1988. She then worked for Monarch Health System in Santa Barbara, and returned a third time in 1995 to Sansum Clinic, where she has held several roles: Director of Business Services, Director of Managed Care, Director of IPA and Physician Services, and Senior Vice President of Operations. McNamara earned her bachelor's degree at UCSB and her master's degree in public health from UCLA. She joined the VNA Health Board of Directors in September 2011 and currently serves as the Immediate Past Chair.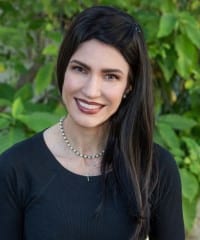 Pamela Dillman Haskell
Pamela Dillman Haskell grew up in Santa Barbara, graduated from Santa Barbara High School, and attended college at the Royal Academy of Dramatic Art in London. She worked as an actor in theatre, film, and television, and has recorded many audiobooks for Random House and the Library of Congress, along with performance narration work. Dillman Haskell began dedicating her time to the non-profit community in 2007, using her performance experience to specialize in fundraising events and programs. Since her first volunteer opportunity at the Friendship Center in 2007, reading to seniors, Dillman Haskell's work in the nonprofit world has grown to include committees and boards all over the County, including work for Community Kitchen; Foodbank; Lobero Theatre Associates; Friendship Center; the Granada Community Engagement Committee; Santa Barbara County Alliance for Arts Education; MOXI Museum of Exploration & Innovation; Montecito Union School PTA; The Marjorie Luke Theatre; Speaking of Stories; Arts Mentorship Program (current Board President), and VNA Health. Dillman Haskell joined the VNA Health Board of Directors in 2015.
Kieran Shah, CHPCA
President and CEO
Kieran Shah is a nationally recognized leader in Advanced Illness Care operations and Patient Access. He creates strong teams based on trust, accountability, and commitment to the organization's mission and values. Through innovative approaches to serious illness care, his organizations continue to have a deeper impact with patients and families, within healthcare systems, and with providers.
Prior to VNA Health, Shah served as the Chief Growth Officer with Capital Caring Health, one of the nation's largest providers of Advanced Illness Care; and he served as the Chief Strategy Officer with the California Hospice Network, and with Hospice of Santa Cruz County.
Shah brings 20+ years of strategic leadership, business development, operational planning, innovative contracting, and process improvement. He served as a Steering Committee member for the National Partnership for Hospice Innovation's (NPHI) Innovation Lab.
Recently, Shah sat on the Board of the Central California Alliance for Health's Continuous Quality Improvement Committee and served as the End-of-Life Care Thought Leader for the Santa Clara County LTSS Integration Subcommittee, an advisory group to the County Board of Supervisors to improve transitional and facility-based care for seniors across the region. Shah was a previous board member with the California Association of Healthcare Leaders (CAHL / ACHE), and the recipient of the 2016 ACHE Healthcare Executive Regent's Award.
Kieran Shah resides in Santa Barbara with his wife and partner of eight years, Coriander. On top of his passion for Advanced Illness and End of Life Care, he is an avid sports enthusiast, including supporting his childhood team, Liverpool FC. He is especially fond of Liverpool's motto, "You'll Never Walk Alone."
Mark Mattingly
Chair
Prior to his recent retirement, Mark Mattingly was Managing Partner of Pacifica Commercial Realty where he managed the company's brokerage operations throughout Central Coastal California. Previously he served as President of TOLD Real Estate Corporation and Associate Vice President of Coldwell Banker, where he began his career in 1981. Mattingly represented several of the largest commercial developments in the region along with many of the region's leading corporations. He has served on the Los Padres Council of the Boy Scouts of America and he was a founding member of the Board of The Dream Foundation (then known as Dalmatian Dreams). He graduated from the University of California, Santa Barbara and he joined the VNA Health Board of Directors in June 2015.
Lynda Tanner
President and CEO
Lynda Tanner is the President and CEO of VNA Health, an organization of 250 employees providing hospice, home health and palliative care service programs to more than 12,000 people annually across Santa Barbara County.
After successfully pressing for legislation to increase end-of-life inpatient beds, in 2011 Ms. Tanner oversaw VNA Health's opening of a new state-of-the-art inpatient hospice facility, Serenity House. She also directed the acquisition of Community Home Health, which increased VNA Health's delivery of home health services by 35%, and successfully obtained branch status for a satellite location in Santa Ynez. In 2012, Ms. Tanner oversaw a move to a new location in downtown Santa Barbara with more space to house the growing organization. Since 2014, Ms. Tanner has participated in VNA Health's annual PHorum: Perspectives in Healthcare, providing leadership on key healthcare priorities in Santa Barbara. In late 2017, after five years of diligent work, Ms. Tanner announced that VNA Health had achieved Level 4 of the We Honor Veterans; a program of the National Hospice and Palliative Care Organization in collaboration with the Department of Veterans Affairs. VNA Health is the only hospice organization in the Tri-County area (Santa Barbara, Ventura, and San Luis Obispo) to have achieved this level. In 2019, Ms. Tanner led the company's rebranding efforts and name change to VNA Health.
Ms. Tanner graduated from Idaho State University with a Bachelor of Science in Nursing and later earned a Master's degree in Nursing Administration. She has more than 35 years of experience working in homecare, including working as a consultant and a surveyor for The Joint Commission and as Chief Clinical Executive at Sutter VNA and Hospice.
Ms. Tanner is active in many professional, service, business and community organizations and currently serves on the Board of Directors for California Association for Health Services at Home (CAHSAH), CenCal Health where she is also Vice Chair and Finance Committee Chair, and nationally on VNAA. In 2017, the Pacific Coast Business Times named Ms. Tanner the "Grand Champion of Healthcare." The publication also distinguished VNA Health as one of the Best Places to Work for three consecutive years; and the Santa Barbara News Press awarded VNA Health the "Reader's Choice Award for Senior At Home Services." In her free time, she enjoys horseback riding, quilting, and spending time with family.
Gordon Auchincloss
Gordon Auchincloss worked as a criminal prosecutor for the Santa Barbara District Attorney's office for over twenty-five years before retiring in 2016. He served as a Senior Deputy District Attorney, Chief Trial Deputy and Chief Assistant District Attorney. He supervised prosecutions against elder abuse as well as the Communities Against Senior Exploitation Partnership which provides fraud prevention classes in addition to intervention and victim services for seniors who are frequently targeted by criminals. Auchincloss has worked with a number of local non-profit organizations and has previously served on several local non-profit boards. He currently sits on the board for Council on Alcoholism and Drug Abuse where he worked with at-risk children as a Mentor and he continues to sit as a judge for Teen Court, a commitment he has enjoyed for more than twenty years. Raised locally, Auchincloss attended high school, college and law school in Santa Barbara. He obtained his J.D. from Santa Barbara College of Law. Auchincloss joined the VNA Health Board of Directors in April 2017.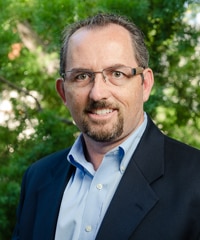 Michael Bordofsky, MD
Dr. Michael Bordofsky has been Medical Director for VNA Health since 1995. He is the former Chair of the Cottage Hospital Department of Internal Medicine, where he helped create their very successful Palliative Care Consultation Service, and he is the managing partner for Palliative Care Consultants of Santa Barbara. He serves on the board of the Alliance for Living and Dying Well, and previously served on the St. Francis Foundation board. In 2013, Dr. Bordofsky received the Physician of the Year award from the Santa Barbara County Medical Society. He earned his bachelor's degree in Microbiology from UCSB and his M.D. from UCSD. Dr. Bordofsky joined the VNA Health Board of Directors in May 2002.
Frederic C. Kass, MD
Dr. Dr. Fred Kass has a distinguished career as a Medical Oncologist, having worked at the Ridley-Tree Cancer Center of Santa Barbara for 28 years, and having served as the Director of Wellness for the past 21 years. He has been a member of the Cottage Health Medical Advisory Panel since 2013, and a member of the Population Health Task Force for two years.
Dr. Kass also is Chair of the Santa Barbara Breast Care Alliance which is a collaborative of breast care experts who work together to provide comprehensive and compassionate care for those with breast health concerns. He is also a Board member for Doctors Without Walls which provides free medical care for the most vulnerable in Santa Barbara County. He has served as Chair of the Cancer Committee at Cottage Hospital; Managing Partner of the Santa Barbara Hematology Oncology Medical Group; and Executive Officer of the Cancer and Leukemia Group B in the Greater Boston Area.
Dr. Kass received his BA in Government from Cornell University, attended New York University School of Law and the Harvard Kennedy School. He attended Tufts University School of Medicine, earning a Doctor of Medicine (MD), Internal Medicine; Yale University School of Medicine for his Residency; and Harvard Medical School for a Fellowship at the Dana Farber Cancer Institute, Medical Oncology.
Dr. Kass' highest values are service, innovation and excellence. He has enjoyed opportunities in law, business and medical science. At each juncture, his goals have been to develop imaginative, new solutions to critical problems. His objective is to draw on these experiences in pursuit of new health care paradigms.
Theresa Borgatello
Theresa Borgatello serves her passion of helping people feel their best inside and out as an Aesthetician and Beautycounter Consultant. Both endeavors promote optimal health, beauty, and wellbeing. Borgatello has been equally committed to give back to her community, including serving on the Board of Directors for Marymount of Santa Barbara and its Development Committee, the Teddy Bear Cancer Foundation, Arthritis Foundation and Rotary of Santa Barbara North. She began her work with VNA Health by serving on the Mother's Day Luncheon Committee in 2006, joined the VNA Health Development Committee in 2016, and joined the VNA Health Board in February 2018. VNA Health holds very special place in her heart! Through VNA Health, the Loan Coast provided much needed equipment for her great-aunts, uncle and daughter post-surgery. Additionally, Serenity House provided a loving environment for several friends to peacefully transition. Borgatello has been gratified immeasurably to see firsthand how all of VNA Health's service lines help families in the community live well each year.
Alex W. Craigie, Esq.
Alex Craigie is an AV-Preeminent rated trial attorney recognized for bringing an innovative and cost-effective approach to helping California companies prevent and defend employment disputes. A recognized thought leader in both employment law and trial tactics, Alex has been interviewed, quoted and published in various media outlets, including The Los Angeles Daily Journal, Santa Barbara Lawyer, the Los Angeles Times, ACC Docket, Nonprofit World, California Lawyer, Small Business Los Angeles, and For the Defense. Mr. Craigie attended the University of California, San Diego where he received Bachelors of Arts degrees in Philosophy and Literature-Writing. He later attended Loyola Law School in Los Angeles, where he was a member of the Loyola of Los Angeles Law Review. Prior to launching his own practice in 2014, Mr. Craigie was a Partner in a leading national law firm. Mr. Craigie has served on the Personnel Committee for VNA Health since 2016. He also serves on the Board of Trustees for CALM, as well as the Santa Barbara Zoo Animal Welfare Committee. He was recognized in 2014-15 and 2017 by the Pacific Coast Business Times as a Who's Who in Professional Services. As a published and renowned lawyer, he joined the Board in 2018.
Eusebio Cordova, Jr.
Eusebio Cordova, Jr., is an Executive Vice President, Chief Credit Officer for American Riviera Bank. In his current role Cordova oversees loan servicing, credit underwriting and credit support. He is responsible for the bank allowance for loan loss methodology and calculation, monitoring loan concentrations, policy exceptions, recommending loan policy to the Board of Directors and approving loans within his lending authority. He has been in Banking since 2000, starting as a teller for Mid-State Bank and Trust and advancing in both the Operations and Lending sides of banking.
Cordova graduated with a Bachelor of Science Degree in Business and a minor in Economics from California State University Channel Islands. He is a Leadership Santa Barbara County Alumni, served as a Leadership Advisor for several years and currently serves on the Finance Committee for VNA Health in Santa Barbara. Cordova was the recipient of the 2016 Latino Business Award for Banking and Finance. In 2017, he was recognized as being one of the top 40 professionals under 40 years of age in the Tri-Counties from the Pacific Coast Business Times.
Herb Geary, RN
Herb Geary has served as Vice President of Patient Care Services and Chief Nursing Officer for Cottage Health System since 2006. Previously, Geary was the Chief Nurse Executive for Banner Good Samaritan Medical Center in Phoenix, AZ, where he was responsible for a significant expansion of its clinical programs and services. During his tenure there, the hospital rose to national prominence for excellence in patient care and received the American Nurses Credentialing Center's Magnet recognition for nursing and patient care—a distinction given to fewer than 400 hospitals around the country. Geary holds a bachelor's degree in business administration from the University of Redlands and a master's degree in business administration with a major in marketing from National University in San Diego. Geary completed his nursing training at the Concord Hospital School of Nursing in New Hampshire and holds a bachelor's degree in nursing from Western Governors University. He joined the VNA Health Board of Directors in February 2011 and served as the Board Chair.
Ken Kraus
Vice-Chair
Ken Kraus is a Partner at Loeb & Loeb LLP. His practice focuses on entertainment, copyright, trademark and intellectual property law. While his primary emphasis is in the field of music, he also has extensive experience in film and television matters. He has represented major recording artists, songwriters, record companies, music publishers, book authors, managers, music industry executives and other groups and individuals involved in the entertainment industry. He also has been involved in numerous start-up matters, representing both companies and investors. Kraus regularly lectures at the Practicing Law Institute, the USC Entertainment Law Institute and other professional organizations. He joined the VNA Health Board in April 2017.
Christopher Thrash, MD
Dr. Thrash is a private practice physician in Santa Barbara. His prior experience includes Internal Medicine Hospitalist at UCLA Santa Monica Orthopedic Hospital, Saint John's Hospital as well as Internal Medicine/Pediatric Urgent Care Physician at a UCLA Medicine-Pediatrics Practice in Santa Monica. He graduated summa cum laude in 2005 from Auburn University with a Bachelor of Science Degree in Chemical Engineering. Following his graduation, he attended University of Alabama School of Medicine, received his Doctorate in Medicine in 2009, and completed his residency in combined internal medicine-pediatrics at UCLA Ronald Reagan Medical Center. He has been published in several journals including the Journal of Investigative Medicine for his work with Sports Injuries in an Urban Pediatric Emergency Department. Dr. Thrash volunteers with Doctors Without Walls, an organization that provides medical outreach to the homeless in Santa Barbara, as a clinician and instructor, leading students in biweekly clinics. Dr. Thrash has served on the VNA Health Ethics Committee since 2015 and joined the Board of Directors in June 2016.
Gregg Hackethal
Gregg Hackethal, a registered investment advisor, has been managing investment portfolios for institutions, individuals and family trusts for thirty-five years. Prior to his involvement in the investment industry, he served as the Executive Assistant to a Member of Congress for ten years and was engaged in the private practice of law. Hackethal earned his Bachelor of Arts degree in Economics from the University of Southern California and graduated with honors from Loyola University School of Law. He is a member of the California Bar Association. Hackethal is a former board member and past president of the Council on Alcoholism and Drug Abuse, a former Trustee of the Santa Barbara Museum of Art, where he chaired the Investment Committee for twelve years, a former board member of VNA Health, and a Past President of the Santa Barbara Club. He is currently a Trustee of the Santa Barbara Symphony Endowment Trust, a member of the Investment Committee at Fielding Graduate University, a member of the Steering Committee of Fighting Back, and volunteers as a Santa Barbara County Teen Court judge. He re-joined the VNA Health Board of Directors in 2019.
Karen Handy
Secretary
Karen Handy is a Stanford alum and received her Masters of Public Health from the University of California, Los Angeles. With over 20 years in healthcare, Handy now serves as Vice President of Operations for Sansum Clinic. Prior to her re-location from the San Francisco Bay Area, she worked for Sutter Health Palo Alto Medical Foundation. Handy has devoted her career to bettering the quality of life of patients by overseeing operations for multiple clinical departments and working collaboratively with executive and physician leadership to enhance community care. She has published articles in several journals, led presentations on various healthcare topics, and wrote a healthy lifestyle blog for Sutter Health's award-winning website. Handy is a Board Member for Coastal One Health Partners and joined the VNA Health Board of Directors in 2020.
Neil Levinson, ESQ.
Neil Levinson has been practicing law for more than 30 years, specializing in criminal defense. He is described as a compassionate advocate for his clients with top-notch skill and vast legal knowledge. Before opening his private practice in Santa Barbara, Mr. Levinson served as a Deputy District Attorney for Los Angeles County. Mr. Levinson received his undergraduate degree from the University of California at Berkeley, and obtained his Juris Doctor from San Fernando Valley College of Law. Passionate about being involved in the community, Mr. Levinson currently serves as Board President for the Santa Barbara Tennis Patrons, has served on the board for Social Skills America and the Music Theater of Santa Barbara. He has also been a coach for the mock trial teams at San Marcos and Laguna Blanca High Schools. Mr. Levinson previously served as a VNA Health Board member for 13 years; and returned to the Board in November 2020.
Your Content Goes Here
Francie Lufkin
Francie Lufkin is a fourth generation Santa Barbara native who has worked in commercial property management for 30 years. She graduated from UCSB with a degree in economics. Ms. Lufkin has served as Finance Council Director for the Junior League of Santa Barbara, Treasurer for All Saints by the Sea Preschool Parent Board, Treasurer for Montecito Union PTA, Treasurer for Santa Barbara Junior High School PTA, and Treasurer for Santa Barbara Maritime Museum Board. Lufkin currently is Treasurer for the Foundation for Santa Barbara High School Board and Board Member for the Santa Barbara Youth Sailing Foundation. She has participated on the Charity Regatta Committee at Santa Barbara Yacht Club that benefits Serenity House for several years, and served as co-Chair for the 2019 VNA Health Charity Regatta. Lufkin joined the VNA Health Board of Directors in 2019.
Ben Phillips
Ben Phillips is passionate about understanding and resolving the complexities of organizations. Ben received his Mathematics and Post-Graduate degrees from the University of Cambridge in the UK. He has devoted much of his career to helping companies undergo transformational change for a variety of industries in Europe and the US. Ben joined Amgen, a world-leader in biotechnology, in 2006. As an Executive Director for business transformation, Ben leads efforts to improve how Amgen develops, manufactures and delivers innovative medicines to serve patients. Ben is a Six Sigma Black Belt, Chartered Engineer and serves on the Executive Board for Santa Barbara Newcomers Club. He joined the VNA Health Board of Directors in 2020.
Suzi Schomer
Suzi Schomer has over 30 years of experience in financial services. She graduated with both Bachelor's and Master's degrees from the University of Southern California. Schomer has been an active volunteer in the Santa Barbara area for over two decades by serving as Trustee of the Santa Barbara County Employees' Retirement System, Treasurer of the Santa Barbara Cemetery Association, Foreman of the 2012-2013 Santa Barbara Grand Jury, Board member and Past Chair of the Wildling Museum of Art & Nature, and Board member emeritus and Past President of the Santa Barbara City College Foundation. Schomer currently serves as Board Member for the Montecito Retirement Association – Casa Dorinda, Board member of the Santa Barbara Maritime Museum, Board member for the Friends of the Montecito Library as well as the on the Planned Giving Committees for VNA Health, United Way of Santa Barbara and Hospice of Santa Barbara. Schomer joined the VNA Health Board of Directors in 2019.
Paul R. Jaconette
Paul R. Jaconette, MPH, is a seasoned healthcare executive with over 30 years of experience. He currently serves as the Director of Strategy and Business Development for the Ventura County Health Care Agency. His broad knowledge of healthcare expands all aspects of the industry including hospital, integrated health system, medical group, and Medicaid managed care health plan operations. His passion for healthcare extends to teaching, as he is an Adjunct Faculty Lecturer for the University of California, Santa Barbara (UCSB). Prior executive level experience includes positions at CenCal Health and Sansum Clinic.
Jaconette earned a Bachelor of Arts in Physiology and Cell Biology at UCSB, and a Master of Public Health and Health Services Administration at Yale University. He has extensive professional and community affiliations including President of Doctors Without Walls-Santa Barbara Street Medicine, Board Member of Santa Barbara Neighborhood Clinics, Rotary Club Member, Past Board Member of the California Association of Physician Groups, Past Board Member of the Santa Barbara Region Chamber of Commerce, and Past Board Member of the Goleta Valley Chamber of Commerce. Jaconette joined the VNA Health Board of Directors in 2022.