VNA Health is staffed by an exceptional team of qualified, compassionate individuals who devote their energy and expertise to serving others. Their unique skills and diverse life experiences help them manage everyday challenges while offering care and companionship to patients and families.
Kieran Shah, CHPCA
President and CEO
VNA: Updated CEO Bio
Kieran Shah is proud to serve as the President & CEO of VNA Health, the third oldest Visiting Nurse Association in California. VNA Health continues to be a nonprofit leader in comprehensive home healthcare by providing home health, palliative care, hospice and a variety of community programs throughout the Santa Barbara region.
Demonstrating an unwavering commitment to patients, families, communities, and staff, Kieran is proud to help lead organizations to fulfill their mission and vision. While ensuring strong financial stability, philanthropy, and stewarding the organization's future, he focuses on the heart of hospice by maintaining a patient-centered model of care. Under Kieran's leadership, his organizations have consistently been positioned as the provider and employer of choice within their geographic service areas.
Kieran is a nationally recognized leader in Advanced Illness Care operations and Patient Access. He creates strong teams based on trust, accountability, and commitment to the organization's mission and values. Through innovative approaches to serious illness care, his organizations continue to have a deeper impact with patients and families, within healthcare systems, and with providers. In collaboration with the Board of Directors, Kieran has also helped lead acquisitions and mergers to strengthen the commitment of care at Hospice of the Valley, and in the creation of the California Hospice Network.
Kieran brings 20+ years of strategic leadership, business development, operational planning, innovative contracting, and process improvement on both US coasts and in the United Kingdom. Kieran serves on the CenCal Health Board of Directors. He previously sat on the Boards of the Central California Alliance for Health's Continuous Quality Improvement Committee, and the California Association of Healthcare Leaders (CAHL / ACHE). He served as the End-of-Life Care Thought Leader for the Santa Clara County LTSS Integration Subcommittee, and an advisory group to the County Board of Supervisors to improve transitional and facility based care for seniors across the region. In 2023, Kieran was recognized as a Pacific Coast Business Times Champion of Healthcare and received the ACHE Healthcare Executive Regent's Award in 2016.
Lynda Tanner
President and CEO
Lynda Tanner is the Past President and CEO of VNA Health, an organization of 250 employees providing hospice, home health and palliative care service programs to more than 12,000 people annually across Santa Barbara County.
After successfully pressing for legislation to increase end-of-life inpatient beds, in 2011 Ms. Tanner oversaw VNA Health's opening of a new state-of-the-art inpatient hospice facility, Serenity House. She also directed the acquisition of Community Home Health, which increased VNA Health's delivery of home health services by 35%, and successfully obtained branch status for a satellite location in Santa Ynez. In 2012, Ms. Tanner oversaw a move to a new location in downtown Santa Barbara with more space to house the growing organization. Since 2014, Ms. Tanner has participated in VNA Health's annual PHorum: Perspectives in Healthcare, providing leadership on key healthcare priorities in Santa Barbara. In late 2017, after five years of diligent work, Ms. Tanner announced that VNA Health had achieved Level 4 of the We Honor Veterans; a program of the National Hospice and Palliative Care Organization in collaboration with the Department of Veterans Affairs. VNA Health is the only hospice organization in the Tri-County area (Santa Barbara, Ventura, and San Luis Obispo) to have achieved this level. In 2019, Ms. Tanner led the company's rebranding efforts and name change to VNA Health.
Ms. Tanner graduated from Idaho State University with a Bachelor of Science in Nursing and later earned a Master's degree in Nursing Administration. She has more than 35 years of experience working in homecare, including working as a consultant and a surveyor for The Joint Commission and as Chief Clinical Executive at Sutter VNA and Hospice.
Ms. Tanner is active in many professional, service, business and community organizations and currently serves on the Board of Directors for California Association for Health Services at Home (CAHSAH), CenCal Health where she is also Vice Chair and Finance Committee Chair, and nationally on VNAA. In 2017, the Pacific Coast Business Times named Ms. Tanner the "Grand Champion of Healthcare." The publication also distinguished VNA Health as one of the Best Places to Work for three consecutive years; and the Santa Barbara News Press awarded VNA Health the "Reader's Choice Award for Senior At Home Services." In her free time, she enjoys horseback riding, quilting, and spending time with family.
Karen Wallace, MBA
Chief Financial Officer
Karen Wallace manages all fiduciary concerns of the organization. She brings over 20 years of financial leadership excellence, specializing in healthcare and not-for-profits. Her philanthropic experience includes work with the Peace Corps, USAID and Development Bank of Western Samoa. Wallace graduated from California State University at Chico with a Bachelor of Sciences in Business Administration, Accounting/Finance and received a Master of Business Administration, Finance from California Lutheran University. Her professional affiliations include Healthcare Financial Management Association and Institute of Managerial Accountants.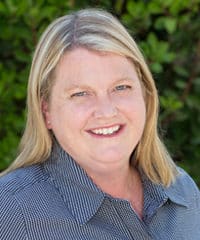 Dusty Keegan, DPT
Chief Compliance & Privacy Officer
Dusty Keegan oversees the agency's compliance and privacy programs to ensure the organization provides quality care, and complies with all laws, regulatory requirements, data privacy statutes, policies and procedures. Keegan has more than 18 years of clinical experience in the inpatient and outpatient setting, and has been with VNA Health since 2012 serving as COO and Director of Quality & Education. Prior to VNA Health, Keegan worked as a Therapy Supervisor at Mad River Community Hospital, Home Health. Keegan received her Bachelor of Science in Sports Medicine at Pepperdine University, and her Doctorate of Physical Therapy from Simmons College. Keegan co-authored a research article "Backpack Intelligence," a report on the effectiveness of a school-based backpack health promotion program to help safeguard the health of children.
Pamela Taylor, RN, BSN, PHN
Home Health Director of Patient Care Services
Marcelle Coale, RN, MBA
Senior Director of Hospice
Marcelle Coale is responsible for ensuring that patient care provided at Serenity House, VNA Health's inpatient hospice facility, is coordinated and managed according to Hospice standards of Practice in a facility environment, compliance with regulations and Best Practices. Coale assures quality patient care and provides operational and staff supervision. She is a dedicated and skilled nursing professional with a versatile nursing career developed though experience as an outpatient infusion oncology nurse, SNF charge nurse, MDS coordinator for SNF, Home Health nurse Case Manager/field nurse and QA coordinator. Most recently worked as a RN administrator for Cottage Health System RCFE at Villa Riviera. Coale received her MBA from Antioch University, Bachelors of Science in Psychology from the Federal University of Rio de Janeiro, and Associate Degree in Nursing from Santa Barbara City College.
Andrea Garzón, JD, MBA
Chief Human Resources Officer
Andrea Garzón is responsible for overseeing all facets of Human Resources management of VNA Health. As a licensed attorney specializing in corporate and employment law, she has over 10 years of experience in employee relations and human resources. She graduated from California State University Northridge with a Bachelor of Arts in Sociology, Criminology and Corrections and received a Juris Doctor from Ventura College of Law. Her professional affiliations include the Santa Barbara and Ventura County Bar Associations, Association of Corporate Counsel, and Society for Human Resources Management.
Rebecca Benard, MBA
Foundation Executive Director
Rebecca Benard is responsible for providing leadership of the VNA Health Foundation and for the overall strategic planning, revenue generation and financial management of the Foundation in support of the organization's overall goals. She has worked as a development professional creating and executing fundraising strategies that have significantly increased levels of support for nonprofit organizations in the areas of healthcare, social services, and the environment. She has over a decade of experience in both the aerospace industry as a financial analyst and strategic planner as well as owning an association management business. Benard earned her MBA from Loyola Marymount University in Los Angeles.
Mara Sorkin, CHC
Director of Compliance
Mara Sorkin is responsible for directing VNA Health's regulatory compliance and integrity program in accordance with best practices to prevent illegal, unethical, or improper conduct. Additionally, Sorkin serves as VNA Health's Safety Officer, HIPAA Privacy Officer, and supervises Medical Records and Licensing. Prior to joining VNA Health in 2014, Sorkin worked at CBS Interactive, NYC & Company, Whitman College, and the Girl Scouts. Sorkin received her Bachelor of Arts degree from Yale University and is currently pursuing a Masters in Business Administration at University of Massachusetts-Dartmouth.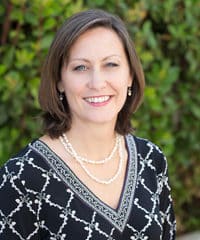 Sena Woodall, RN, MSN, MBA
Senior Director of Hospice
Sena Woodall is the head of the overall direction for hospice services and establishes, implements, and evaluates goals and objectives for hospice services that meet and promote the standards of quality and contribute to the total organization and philosophy. She spent nearly ten years in the business world before making the move into clinical. She spent over eleven years in clinical; with eight years in nursing. Woodall received her Bachelor of Arts in Visual Communication and a Minor in Art History from the University of Arizona. In 2016, she received her Master of Science in Nursing with an emphasis in Leadership in Healthcare Systems and a Practicum in Nursing Leadership; and in 2021 she received a Master of Business Administration with an emphasis in Healthcare Management . Before joining VNA Health, Woodall was a Hospice Nurse Educator at the Hospice of Piedmont.
Mary Beth Gomez, RN
Director of Home Health
As Director of Home Health, Mary Beth Gomez establishes, implements and evaluates goals and objectives for home health services that meet and promote the standards of quality and contribute to the total organization and philosophy. She brings over 25 years of experience as a nurse and clinical manager with a track record of managing personnel, finances, facility operations and admissions while providing the highest quality of care. Gomez has a long history with VNA Health, most recently, she served as a Clinical Manager for the Home Health Department. Before that, she served as a Case Manager, Patient Care Supervisor, and Director of Patient Care Services. Since 2013, she has been an instructor for Personal Care Attendants at Santa Barbara City College. Gomez received her degree from Allan Hancock College and is currently pursuing a Masters in Nursing.
Jo Mason, RN, BSN, MPA
Valley Branch Director
Jo Mason provides leadership for the overall operations, quality management and strategic plan implementation for VNA Health's Home Health and Hospice at Home Services for the Santa Ynez Valley Branch. The Valley Branch serves the communities of Santa Ynez, Solvang, Buellton, Lompoc, and Santa Maria. She brings more than 30 years of experience in health care policy and cost containment implementation, operations, quality improvement, and compliance. Prior to joining VNA Health's leadership team, she served as Director of Patient Services at Help Unlimited Home Health. Prior to that, she served as a Compliance Specialist for Accent Care. Inc. Mason has held leadership state government positions in Washington and Ohio. She received the Governor's award for her contribution to the people of Washington State. She received her Bachelor of Science degree from the University of Massachusetts and her Master's in Public Administration from The Evergreen State College.
Matthew Brown, MBA
Director of Information Systems
Matthew Brown provides overall vision and leadership for the development and implementation of the organization-wide technology driven information systems program in support of business and clinical operations consistent with the direction provided by VNA Health. Brown is responsible for developing, planning, budgeting, coordinating, and managing all information systems and practices in accordance with present and future needs of VNA Health. He received his Bachelor of Business Administration in Information Science from the Pacific Lutheran University, and later obtaining his Masters of Business Administration at the University of Massachusetts. He has since then directed and managed Information Technology and Operations for several different organizations gaining extensive experience architecting computing solutions, managing IT operations, and employing value-added technology.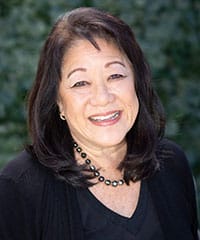 Lailan McGrath
Director of the VNA Health Foundation
Lailan McGrath provides leadership for VNA Health's Foundation. She has been with VNA Health for six years and has served as Special Events Manager and Major Gifts Officer. Lailan has more than 35 years of experience in fundraising, and event planning and management in leadership roles. Prior to joining VNA Health, Lailan owned her own design business and was a partner in a boutique advertising and marketing firm. She has served on the Board of Directors for four nonprofits and continues to serve as a Board Member for Cottage Rehabilitation Hospital Foundation. Lailan received her degree in Psychology, with a minor in Education from Whitman College.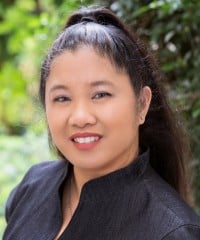 Easter Moorman
Director of Marketing
Easter Moorman provides leadership for VNA Health's marketing and public relations efforts. She has more than 20 years of experience in strategic communications and marketing management. Prior to joining VNA Health, she served as Spokesperson and Marketing and Public Relations Manager for Santa Barbara Museum of Natural History for more than 10 years. She was Marketing Manager at Sansum-Santa Barbara Medical Foundation Clinic (now known as Sansum Clinic) where she was integral in managing the communications during the merger of the two clinics; and she was an Account Executive for DAVIES overseeing clients in the educational, financial, cultural, and healthcare industries. Moorman also previously served as PTO Vice President of Communications at Washington Elementary School and was the Parent Board Chair of the Santa Barbara High School Cheer Team. She graduated from Westmont College with degrees in Biology and Business & Economics, and she currently lives in Santa Barbara with her husband and two children.
Susan Moriarity
Director of Human Resources
Wes Sadumiano
Director of Patient Access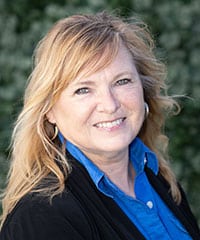 Mary Henderson, RN, CHPN
Director of Serenity House
Mary Henderson is responsible for leading VNA Health's Serenity House team of clinicians and caregivers to ensure patients and their families receive compassionate and trusted care. Henderson provides operational and staff supervision, and ensures that Serenity House is in compliance with Medicare, Medi-Cal and State Licensing regulations. Henderson has extensive clinical experience with more than 30 years as a nurse, serving at Cottage Health, Ridley-Tree Cancer Center with Sansum Clinic, Vista del Monte, Casa Dorinda, and Valle Verde. She attended Santa Barbara City College, Westmont College, and University of Texas at Arlington. Henderson has a degree in nursing and is a certified hospice and palliative care nurse.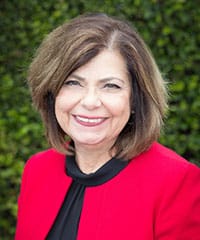 Jo Ann Mack
Chief Operating Officer
Jo Ann Mack has nearly 30 years of experience in healthcare leadership and management in hospice, home health, and personal care services. As COO, Mack will oversee all patient care departments as well as establish a managerial climate that encourages teamwork, innovation and collaboration among all teams. She will be integral to helping the clinical teams provide excellent patient care through accessibility, convenience, and our legacy trusted and compassionate care. Prior to joining VNA Health, Mack served as President of the West Division of Traditions Healthcare, COO for Mission Healthcare, and Senior Vice President Operations of Vitas HealthCare.