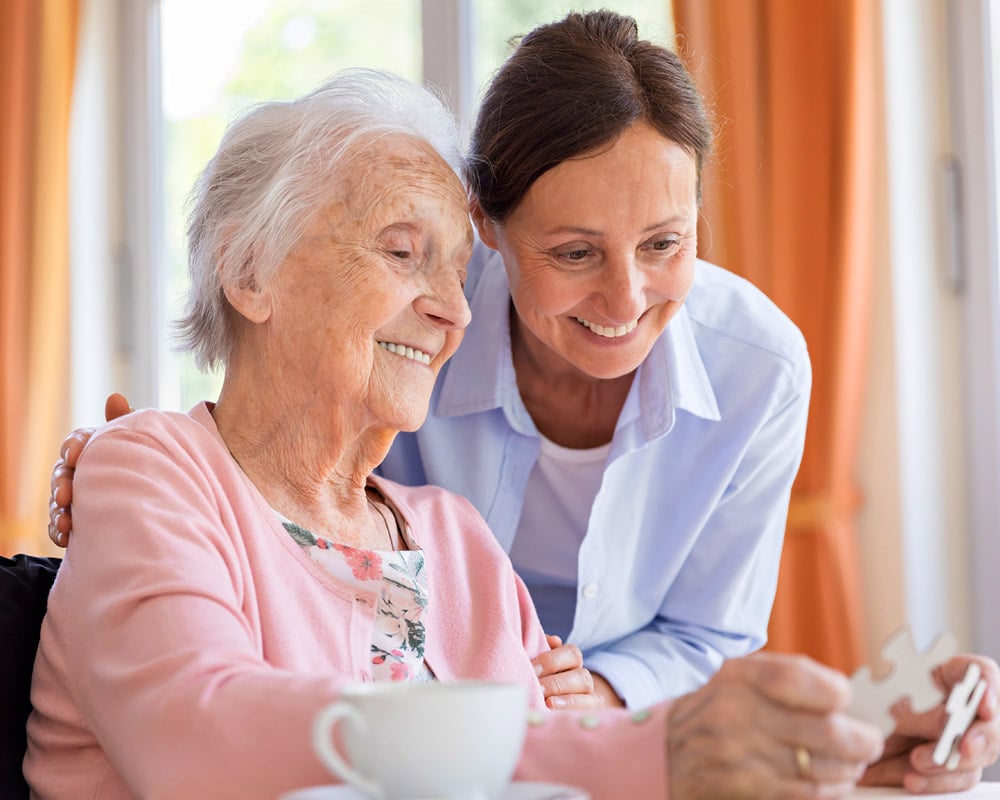 Inside Serenity House
Each private room allows patients to be surrounded by loved ones throughout their time with us.
MANDATORY COVID-19 PRECAUTIONS
EFFECTIVE AUGUST 9, 2021 by order of the State Public Health Officer: All visitors entering Serenity House must be FULLY VACCINATED. Unvaccinated or partially vaccinated visitors are eligible for indoor visits only if you can show proof of a negative COVID test result within 72 hours before your visit.
"Fully Vaccinated" means individuals who are considered fully vaccinated for COVID-19: two weeks or more after they have received the second dose in a 2-dose series (Pfizer-BioNTech or Moderna or vaccine authorized by the World Health Organization), or two weeks or more after they have received a single-dose vaccine (Johnson and Johnson [J&J]/Janssen).
Also, for the health and safety of Serenity House patients, visitors and staff, we are…
Limiting visitation hours to 8 AM to 8 PM

Limiting the number of visitors to 2 guests at a time per room. Requests for outdoor visitation are managed individually. One guest may stay overnight for patients who are actively at end-of-life.

Requiring all visitors to be screened prior to entering

Requiring temperature checks of all visitors prior to entering

Requiring all visitors to clean their hands prior to entering

Requiring all visitors to wear a surgical mask at ALL times – regardless of vaccination status or test result. Vaccinated Visitors must wear a surgical mask. Unvaccinated or Partially Vaccinated Visitors with a negative COVID test result must wear a N95 mask.

RESTRICTING visitors with any of the following symptoms. If you have any of these, we CANNOT permit you to enter.

Temperature of 100.4°F

Runny nose or sneezing

Coughing or sore throat

Shortness of breath

Pain with deep breathing

Chills

New loss of smell and/or taste

New GI issues like soft stool or stomach cramps
Thank you for your understanding. Please know that we are implementing these safety measures in the spirit of being respectfully cautious to proactively slow the spread of COVID-19 for the well-being of your loved one and our community.
TO REQUEST ENTRY CALL 805-617-7777
Serenity House provides private rooms, each with a spacious bathroom and private patio, surrounded by relaxing gardens, fountains, indoor and outdoor sitting areas, and panoramic views. We offer homelike spaces for quality time with family and friends, who may use our covered parking garage and enjoy unrestricted family visiting hours. Serenity House tours and consultations are offered at no cost any day of the week. Call 805.617.7777 to schedule your visit.