Directed and produced by Dan Krauss, the 2017 Academy Award-nominated short documentary, EXTREMIS, takes the viewer into a hospital intensive care unit to follow Dr. Jessica Zitter and her team as they face the task of helping families and patients determine their next steps as they face end of life. To choose to set aside curative treatments and opt for a quality of life with comfort and dignity is a personal choice, and better made in advance rather than in crisis.
Since a flurry of questions typically surrounds this difficult choice, the VNA Health Foundation (formerly known as Visiting Nurse & Hospice Care) hosted special screenings in Santa Barbara and the Santa Ynez Valley to help our communities navigate the maze of end-of-life care from starting the conversation to making a decision; better understand what hospice really is; and even put advanced healthcare directives into writing. Ultimately, the first step is to "Just Ask" and VNA Health can help answer your questions. Obtaining a physician's order is not necessary when inquiring about hospice care services with VNA Health. Simply call 805.965.5555 to speak with one of our Hospice Care Managers.
VNA Health also offers monthly Advanced Care Planning Community Workshops, in collaboration with the Alliance for Living & Dying Well. All workshops are free and open to the public.
Finally, you may also view the trailer to EXTREMIS here.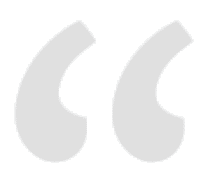 Here's the reality, we are all gonna die. We should all face our mortality, not just cognitively but spiritually and practically, and well before we end up in extremis. This simple act of personal reflection and preparation will help us to die in the way that we would like.
– Dr. Jessica Zitter