For VNA Health, the patients and families we serve are at the heart of why we do what we do. As the leading nonprofit provider of comprehensive at-home healthcare, VNA Health strives to go beyond providing Charity Care for our home health, palliative, hospice and bereavement services. We also work to strengthen and empower our communities through education and collaboration in our Community Programs.
CHARITY CARE
Helping those who need it
In keeping with our charitable mission of providing care to all in need, including those unable to pay, we provide subsidized care through each of our programs. Subsidized care is available on a sliding fee scale or at no charge depending on the patient's financial status.
Please see below examples of how charity care benefits the community:
Room and board subsidies for terminally ill patients at Serenity House who are uninsured and unable to pay
Free bath and respite care for low-income seniors
Loan of medical equipment from the Community Loan Closet
Grief counseling and bereavement support for community members going through loss
Community education on various health and wellness topics
Please contact a member of our Foundation Team at 805-690-6290 or foundation@vna.health if you have any questions.
COMMUNITY PROGRAMS
VNA Health provides many programs in the community.
Your support can help community members participate in these programs even if they are unable to pay.
HOME HEALTH
The Home Health program offers both skilled nursing and rehabilitation services to people who are recovering from an illness or surgery, or learning to manage a chronic disease.
Make a Gift
HOSPICE
The Hospice Care team relieves pain, manages complex symptoms, and provides emotional and spiritual support for the patient and their loved ones at the end of life.
Make a Gift
SERENITY HOUSE
Serenity House is an 18-bed residential hospice center that provides 24-hour skilled care and offers a place of comfort, dignity, and compassion for hospice patients whose needs cannot be met at home.
Make a Gift
BEREAVEMENT SUPPORT
Bereavement Support helps community members cope with the loss of a loved one, including one-on-one counseling, support groups, mailings of supportive literature, and an annual remembrance service.
Make a Gift
PALLIATIVE CARE
Palliative Care , also called comfort care, is treatment that focuses on relieving pain and symptoms for patients who are facing a life-threatening illness or disease.
Make a Gift
INTEGRATIVE THERAPIES
Integrative Therapies offers a number of proven therapeutic treatments in conjunction with the Hospice Care program, including music services, pet therapy, meditation, massage, reflexology, Reiki, aromatherapy, guided imagery, and art therapy.
Make a Gift
LOAN CLOSET
The Loan Closet loans basic medical equipment, such as walkers, wheelchairs, crutches, canes and bathroom safety items, at no charge to members of our community to help them recover, rehabilitate, or live safely and independently.
Make a Gift
DISASTER RESPONSE
In response to the Thomas Fire and January Mudslides, VNA Health is grateful to organizations like United Way of Santa Barbara County that helped us continue to provide our community the much-needed care.
Make a Gift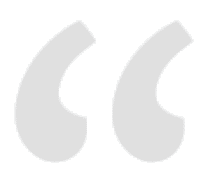 WORDS OF GRATITUDE
When my mother, Ruth Borrayo passed. I lost my soulmate (which might make me a momma's boy). I was a warrior for my mother and determined to make this a smooth transition, but little did I know what it took. Thank God for what you do. Your guidance was imperative to the result, which even though heartbreaking, could not have been any smoother. Twenty four hours a day you were genuinely the greatest staff I have ever had the honor to work with. I will be making monthly donations to help sustain the incredible service you provide. Thank you sincerely.
– Michael Borrayo