When your treatment goal focuses on Comfort Care, VNA Health is your medical partner.
Hospice care is an option for patients with terminal illnesses such as cancer, Alzheimer's, ALS, AIDS, cancer, chronic heart failure, and end-stage chronic kidney, liver or lung disease. When curative treatments are no longer beneficial, and life expectancy is about six months or less, then hospice care is an option. The focus of care shifts from treating the disease to treating the patient – managing pain and symptoms – to provide comfort and a quality of life.
Hospice is for families too.
A life-limiting illness affects everyone, and loss of any kind is never easy. Bereavement counselors are part of the VNA Health Hospice Care team and are available to help your family cope through individual or family counseling, support groups, and resources.
WHY choose VNA Health for hospice care?
VNA Health is Hospice Medicare Certified
VNA Health is accredited by The Joint Commission in Home Health Care, Palliative Care, and Hospice Care
VNA Health Physicians are Board Certified in Hospice & Palliative Care
VNA Health offers all four levels of hospice care (routine, continuous, inpatient, and respite)
VNA Health is the leading nonprofit provider of comprehensive at-home healthcare since 1908
For more information, simply call a VNA Health Hospice Care Manager anytime at 805.965.5555.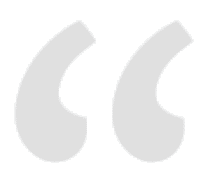 WORDS OF GRATITUDE
It's a wonderful feeling knowing that we, under your guidance, and you from hospice gave Bonnie the very best possible treatment. There was never any pain or discomfort – at complete peace at all times. She truly was completely surrounded by love and caring attendance from all of us, and passed with dignity knowing she was so loved and cared for. You are such a blessing and we greatly appreciate your precious service.
– Alfred LoCascio