Ways to Give
Helping those who are unable to pay.
Caring for our Community since 1908.
In our second century of caring as a non profit organization, the VNA Health Foundation maintains a strong commitment to our charitable care to promote the health and well-being of all community residents, including those unable to pay. Each year, the VNA Health Foundation provides more than $2 million in charitable care to support the Loan Closet, Serenity House, Music & Pet Therapy, community education programs, and subsidized direct patient care. There are many exciting opportunities for you to support our mission and join the philanthropic community.
For additional information, contact the VNA Health Foundation at foundation@vna.health or (805) 690-6290.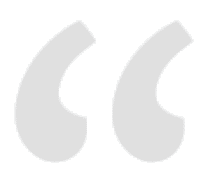 WORDS OF GRATITUDE
When my mother, Ruth Borrayo passed. I lost my soulmate (which might make me a momma's boy). I was a warrior for my mother and determined to make this a smooth transition, but little did I know what it took. Thank God for what you do. Your guidance was imperative to the result, which even though heartbreaking, could not have been any smoother. Twenty four hours a day you were genuinely the greatest staff I have ever had the honor to work with. I will be making monthly donations to help sustain the incredible service you provide. Thank you sincerely.
– Michael Borrayo