Commitment to Trusted Care
Long before nursing and caregiving became a profession, the earliest healers and caregivers, both men and women, learned the vocation through oral teachings and traditions passed down from generation to generation. Those known to have these medicinal skills were highly trusted.
The founder of VNA Health was Marian Watts, a visiting nurse, who graduated from Johns Hopkins Hospital School of Nursing. In the early 20th century, nurses were identified by their nursing pin, which represented a badge of trusted care. Nurses embraced this trust and responsibility so deeply, that when they died, they instructed their families to send their pin back to their School of Nursing to ensure no one could take it and pretend to be a nurse.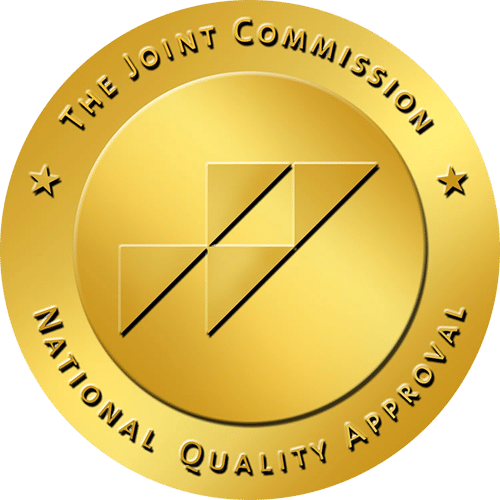 Today, the certification and validation of healthcare organizations are managed by federal, state, and local agencies. VNA Health, formerly known as Visiting Nurse & Hospice Care, has earned The Joint Commission's Gold Seal of Approval® in Home Health and Hospice, and continues to be a leading member of many professional organizations.
VNA Health Achieves 4-Stars in Quality of Patient Care and Patient Satisfaction
---
[Summer 2020] — VNA Health is pleased to announce an overall 4-Star Rating for Quality of Patient Care and Patient Satisfaction by the Centers for Medicare and Medicaid Services (CMS). Achieving a 4-star rating ranks VNA Health as above average in comparison to home health agencies nationwide, according to Medicare.gov. "We continue to provide a high standard of excellence and care amidst the COVID-19 pandemic, and we are proud to have that quality of care reflected in our Home Health Compare ratings," stated Lynda Tanner, President & CEO.
"It is the dedication to exemplary work that has helped us get to where we are today," said Dusty Keegan, DPT, Director of Quality and Education. "We continue to strive for the best quality of care available to our patients, and that really begins with our commitment to living well."
"Our team of clinicians are what make it possible for us to have achieved this rating," shared Mary Beth Gomez, RN, Director of Home Health. "I am grateful for this team; their attentiveness to their patients and care for living well are what make us VNA Health."
Home Health Compare is a resource available to patients that help them find quality of care suitable to their needs and close to home. Agencies are approved by Medicare and meet certain federal health and safety requirements. Patients can determine which home health agency to select based on the following information: how well home health agencies care for their patients, how often best practices are implemented when caring for patients, and what other patients have to say about their own experiences.