Getting well, staying well. At home.
For more than 111 years VNA Health has been the community's leading nonprofit provider of home health care. Your VNA Health Interdisciplinary Care Team works with your physician, and our goal is to help you recover from an illness or injury, and regain your independence.
VNA Health is nationally accredited, state licensed, Medicare Certified, and authorized to bill insurance for all medically necessary services. Your VNA Health Interdisciplinary Care Team includes:
Registered Nurses assess your health and develop a plan that addresses your medical condition. This will include such things as taking your blood pressure, helping reduce pain and other symptoms, and teaching you and your family ways to manage your condition. Your nurse will also oversee and coordinate other services you may need.
Home Health Aides offer assistance with personal care such as bathing and dressing, light meal preparation, and simple household chores.
Physical Therapists assess your muscle strength, joint movement, balance and mobility and provide exercise programs and instruction to restore and enhance independence and safety.
Speech-Language Pathologists help you recover and improve your skills related to speaking, thinking, and swallowing.
Occupational Therapists provide instruction and training to help you improve or regain independence with daily activities such as bathing and dressing.
Medical Social Workers provide counseling for the social, emotional and financial aspects of your health condition. They may refer or coordinate community resources for support.
We also provide Telehealth Care At Home. Telehealth offers an easy line of communication between you and our Telehealth nurse to identify symptoms and provide early intervention if needed. Our Telehealth Care service is ideal for patients with heart failure, COPD, diabetes, hypertension, or pneumonia.
For more information about Home Health Care, please call 805.965.5555.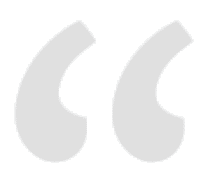 WORDS OF GRATITUDE
My experience with [VNA Health] was nothing short of fantastic. Mary Moore (Physical Therapist) was professional and concerned. It gave me comfort to know that they were all there to help me with my recovery, answer the questions that would certainly come up, and show me steps for getting stronger. Having [VNA Health] at my side was wonderful! I really can't say enough about it.
– Bob Ratliffe