Benefits
Join a team who values and appreciates you.
As a VNA Health employee, you will receive an excellent compensation package, including comprehensive benefits and competitive salaries.
Our benefits include:
Nearly all company-paid premiums are paid at 100% for employees' medical, dental, prescription drug and vision care insurance
Company-paid life insurance / AD&D
Long-term disability insurance
Availability of health insurance coverage for family members, including domestic partners
A 403(b) retirement plan with generous company match.
Flexible spending accounts for expenses related to dependent care, health care, and transportation
Generous paid time off (PTO) and holidays
Training opportunities and reimbursement for educational programs
An employee referral bonus program
An annual wellness benefit for employees
A confidential Employee Assistance Program
Voluntary benefit programs, including pre-paid legal services, supplemental disability and life insurance, accident plans and pet insurance
Flexible work schedules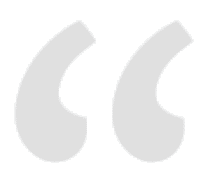 WORDS OF GRATITUDE
This isn't just a job. We are giving others what we would want, if circumstances were different. People rely on our help in a time of need. A job brings money, benefits. A great job brings satisfaction, a sense of self-worth, and soul fulfillment.
– Hospice, RN Case Manager